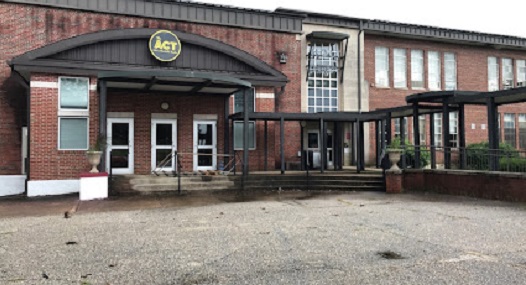 Plan Your Visit to the ACT!
Where is the theater? All performances will be at the ACT Studio, located at 3801 Alabama Ave. NE, Tuscaloosa, AL 35404, in the old Holt High School.
What is the typical attire? There is no dress code and most of our patrons dress casually. Note that our theater facilities are air conditioned/heated for your comfort — please dress appropriately.
Can I eat or drink during a performance? Drinks and food purchased at the concession stand in the lobby are allowed inside the theatre.
How can I know if a particular show will be appropriate for my child or teen? The Best Christmas Pageant Ever! is a family friendly production.
Can I use my phone/tablet/laptop during a performance? No — using devices with screens disrupts the cast and other patrons. Make sure your device is powered off before the show begins. Photography and video recording are not allowed during the performance but may be captured before the show begins, during intermission, or following the performance inside the theater. 
What if I'm late? After the performance has begun, see an usher in the lobby to help you find an appropriate time to enter the theatre with minimal distractions.